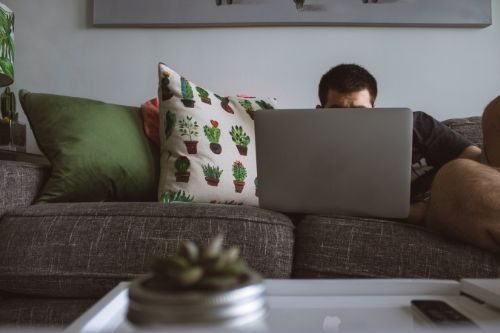 Similar to guerilla warfare, guerrilla marketing offers low-cost tactics that include an element of surprise. Your business can meet with potential customers where they are, while generating leads and saving you money. 
Take a peek at these six ideas to get started.
1. Personalization
When was the last time you received a personalized letter in the mail? These are rare, but that also means they're a valuable guerrilla marketing tactic. Try your hand at writing letters to your current and potential clients, telling them about your small business. Don't let your message be too cookie-cutter, though (unless you own a bakery). If you can, include a little message in each letter specific to the customer. 
2. Testimonials
What is a testimonial? In marketing, it's "a public tribute to someone and to their achievements." A solid testimonial can help drive customers to your storefront or your online platforms. Utilize the people involved with your business—managers, employees and clients. Present them with the questions of what they love about your business and how it has benefited their lives. Unconventional testimonials which highlight the importance of your products or services will demonstrate your business capabilities. 
3. Social Media
Social media exists everywhere nowadays, and with a strong guerrilla marketing focus, so can your business. By using platforms like LinkedIn, Facebook, Twitter, Instagram and Snapchat to post interactive content with followers, you have the ability to connect with them further. Set up a content plan to educate users on your services and engage with your followers by encouraging likes, shares and comments. 
4. Email Marketing
Email marketing can be both simple and e very cost-effective. Keep emails brief and impactful with up-to-date information about your products and services. Include links and videos and interactive media for a user-friendly experience. If your subject line is compelling to the reader, they will be more likely to open and potentially engage. Be sure that you always end on a call to action to grab the viewer's attention and link to your website.
5. Video Production
Lights, camera, action! Video marketing doesn't have to be a Hollywood production. In fact, it can be fairly inexpensive and time-effective. With the social media craze, many users feel more connected to businesses which don't follow the conventional, unrealistic road of video production. By creating your own video to post on social media, you open up additional possibilities to engage your current and potential customers. You can include videos on your website and within your emails.
6. Creative Ads
If, by chance, the other elements aren't hitting the mark, try guerrilla marketing for your business through creative advertisements. Guerrilla ads spring up in unsuspecting places and can draw immediate attention. They can be inexpensive to produce, but can still draw a following. Develop ideas for your ads to promote your business in the community and generate leads.
Guerrilla marketing offers a cost-effective way for your business to raise awareness and drive sales. By making an effort towards a proactive marketing strategy, your small business will generate customer leads and increase your revenue.